MSc in Geoenvironmental Resources & Risks (GeoRR)
The Department of Electronic Engineering of the Hellenic Mediterranean University organizes in Chania the Postgraduate Studies Program (MSc) "Geoenvironmental Resources & Risks".
The MSc, which has a normal duration of 3 semesters of full-time study and is provided without tuition:
was originally established by the Official Gazette
was re-established with Government Gazette 2239 / t.B / 15-6-2018,
and was re-established by the Government Gazette (according to par. 10 of article 55 of Law 4610/2019, the decision of the / -2019 Assembly of the Department and the corresponding decision of the / -2019 Senate of the Foundation).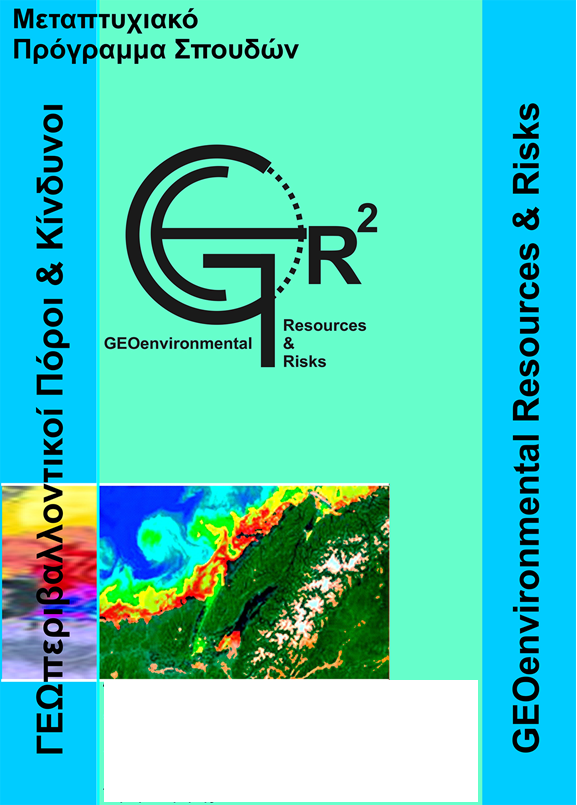 The Postgraduate Program "Geoenvironmental Resources & Risks" was established by the Department of Natural Resources & Environment Engineering of the TEI of Crete in collaboration with UNESCO Headquarters "Solid Earth Physics & Geohazards Risk Reduction" in Chianidenos, and today at the Department of Electronic Engineering of the Hellenic Mediterranean University.
The object of the GeoRR MSc is to provide a high level of knowledge in a highly interdisciplinary field, combining geoenvironmental sciences (geology, geophysics, geochemistry, and environmental chemistry) with physics, geotechnology and environmental engineering.
The purpose of the postgraduate program is to acquire skills, basic knowledge, and skills, which are necessary for the assimilation and implementation of the latest developments in an interdisciplinary approach, which is required by the nature of the scientific fields involved.
The combination of theoretical courses, practical field exercises, and knowledge of experimental-analytical techniques and data analysis, contributes:
a) to create new scientists with sufficient knowledge and skills for a successful career in the international private and public sector,
b) in the connection of postgraduate education and specialization with the active involvement in the research process, and
c) the necessary preparation for further academic development through postgraduate doctoral studies.
At the same time, it is possible to carry out a part of the studies in cooperating European universities with the extensive use of the ERASMUS + program.
MSc GeoRR has now gone through a successful academic course.